Payment Info
To save on the cost of your mortgage and to be environmentally conscious, we do not mail monthly mortgage statements to our customers. We use coupon books that are sent out to customers after their mortgage closing. For your first payment, please use the coupon you received at closing.
Ways to Pay at McCue Mortgage
Speedpay — Online Payment
Online payments can be made through the McCue Mortgage website by clicking the "pay online" button located on our homepage. You will need your account loan number to sign in to make a payment. Once in the system, you can enter your banking information to complete the transaction. A processing fee of $5.00 will apply. Payments made after 4 pm will be processed the next day.

Speedpay — Phone Payment  at (877) 783-2059
This over the phone system allows prompt payment that can be credited to your account on the same business day (for transactions made before 4:00 PM). Please call 877-783-2059 to set up your Speedpay payment . Please be sure to have your banking information and loan number available.  To learn more, click here.
Check or money order through the mail or at our New Britain office. No credit card or cash payments allowed.
Online through your own bank's "online pay" system
Automatic payments each month with Electronic Funds Transfer (EFT)
COMING in 2013: Online payment and online account access
To speak to a live servicing agent during regular business hours you can contact us here.
Walk-ins are welcome at One Liberty Square, 3rd Floor, New Britain, CT 06051. Appointments are suggested to guarantee service.
What You Should Know About Your Monthly Mortgage Payment
We ask that you remit your monthly payments using the address labels provided with your coupon book. We can better serve you through proper processing of your payments if you will observe the following practices:
Please write your loan number clearly on the front of your check or money order.
If you are paying an amount in addition to your required monthly payment, please indicate on the coupon how you want the additional funds applied (prepayment of future installment, principal payment, escrow payment, etc.)
Payments may be made in person between during regular business hours at our New Britain location. A drop box is located in the receptionist area on the third floor. DO NOT LEAVE YOUR PAYMENT IN THE BOX OUTSIDE THE BUILDING. It is not a secured drop box and is checked only once in the morning.
First of the Month Club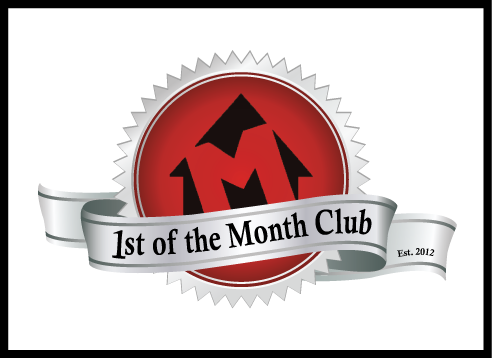 Your monthly opportunity to win a free mortgage payment.
Financial Fitness is a priority for every household. It leads to better credit, lower costs and more savings. To help you get financially fit, McCue Mortgage is rewarding our customers who make their payments on or before the first of the month. Each month we receive your payment on time, we will automatically enter you in a monthly drawing for a free mortgage payment. We hope you win!
Fill out the form below to learn more!
Late Charges
Late charges are assessed if we have not received your payment within 15 days of the date due. We cannot accept responsibility for any delays caused by the U.S. Postal Service. We request you mail your payment on or before the due date to avoid the possibility of incurring a late payment charge. The due date is the 1st of each month.
If a check is not honored by your bank and returned to us, we will charge an administrative fee of $20.00 per occurrence.
Government Assisted Loans
If a portion of your monthly mortgage payment is subsidized by HUD under a government assisted loan program, you are allowed to deduct for Federal Income Tax purposes only that part, if any, of the mortgage interest payments made during the year that exceed the amount of assistance payments made by HUD.
Condominium Fees or Homeowner Association Dues
Be sure to pay your monthly condominium fees. We do not pay condominium fees from your mortgage payment. The condominium association can foreclose on your property if you do not pay the monthly fee. Contact your condominium homeowners association if you are having trouble paying your fees. Make arrangements with them to make up the payments.
Credit Reporting Disputes
If you think that McCue Mortgage has made an error in reporting your mortgage payment history to the credit reporting agencies, please contact us in writing to resolve the issue. You can email us or send mail to:
The McCue Mortgage Company
Attn: Servicing Manager
P.O. Box  1000
New Britain, CT 06050-1000
Changing Your Name or Contact Information
Please be sure to provide us with the most up-to-date contact information including: home phone number, mobile phone number and email address.
If you have:
Changed your name
Married
Divorced
We will also need an updated W9 and a copy of your name change documentation. Download the IRS standard W9 form