Towns & Areas Served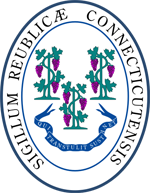 Purchasing a house or other property in Connecticut inevitably involves getting prequalified for and securing a mortgage. Offering our services all over the state, McCue Mortgage can guide you through that process, providing clarity and presenting a variety of home loan options. Many dream of homeownership, and McCue can assist with realizing that aspiration. For finding out the latest mortgage rates, getting prequalified for and obtaining a Connecticut mortgage, or learning about refinancing, contact us for more information or to get started.
McCue Mortgage can help with the goal of homeownership in any area of the state, including the towns and cities below.